Videostill of the lifestream 11 DAYS
---
11 DAYS, 2015
The art experiment "11 DAYS" investigated the consequences of surveillance, the use of remote-controlled armed drones. The recipient was placed in the position of a drone pilot who could threaten a laboratory rat with a functioning weapon via the Internet. At the end of the countdown of 11 days, on 25 March 2015 at 19.00 (CET), the controllable weapon should be armed. The rat could then have been killed from any smartphone, from any computer via the Internet. Anyone could have become an anonymous perpetrator. However, it was never planned to really have the rat killed.

PUBLICATION: The ART EXPERIMENT 11 DAYS | WORK BIOGRAPHY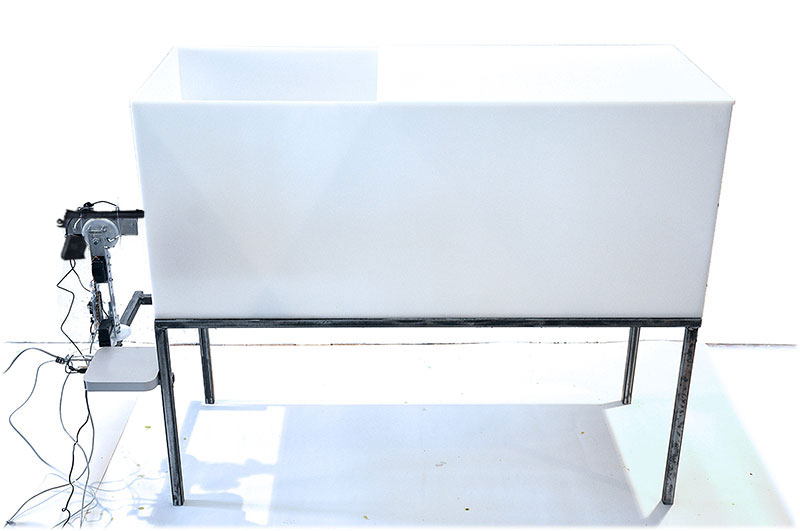 The installation "11 DAYS" The installation made it possible to control the weapon via the website 11TAGE.florianmehnert.de and made the Lifestream available on the Internet. The installation is fully functional and allows the weapon to be moved and released. The controllable weapon is equipped with a webcam on its barrel. The installation places the recipient in the position of a monitorer and a drone pilot. The camera position on the barrel - the typical ego-shooter perspective - creates a game situation reminiscent of video games.
---
The Process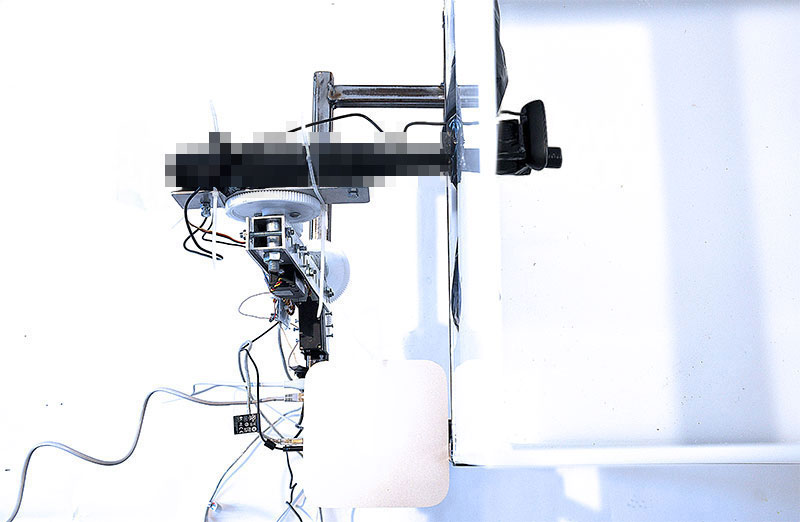 The countdown of the project was officially started on the evening of 13 March 2015. In less than 12 hours, a shitstorm developed on the internet via Facebook, Twitter and in numerous forums and comment sections of online newspapers. Florian Mehnert received hundreds of emails with insults and death threats. The project's website collapsed several times under the load of hits. The project aroused controversial discussions worldwide. The art experiment "11 TAGE" did not run for 11 DAYS as originally planned, but only for seven days. It ended prematurely on 17 March 2015 at 19:00 (CET).
---
The art experiment "11 DAYS" has reached its goal!
record of the lifestream
Shortly after the 11-day countdown was launched in the evening on Friday, the shitstorm began. By Sunday evening, many media around the world had reported on the project. The "11 DAYS" project had generated more attention in a short time than could ever be expected. There was controversial discussion about the project and in the social networks and the media.
On Tuesday 17 March, Florian Mehnert feared an escalation and ended the art experiment on the evening of 17 March after 6 days.
link to the origin website of the project: 11TAGE.florianmehnert.de
---